Examples of our work
PROPERTY SURVEY:
If you are a homeowner and are putting up a fence, adding an addition, garage or shed, doing a landscape project, buying or selling a home, or just need your lot corners located, we can prepare a Lot Survey of your property. This is a Plat of Survey which some communities are now requiring for your permit application.





An ALTA Survey is a more complex, specific survey that is prepared for a Title Company and/or a Lender for the issuing of Title or Mortgage Insurance. The majority of ALTA Surveys are prepared for commercial lending and do require a Full Title Policy with all Easements and/or Exceptions to the property.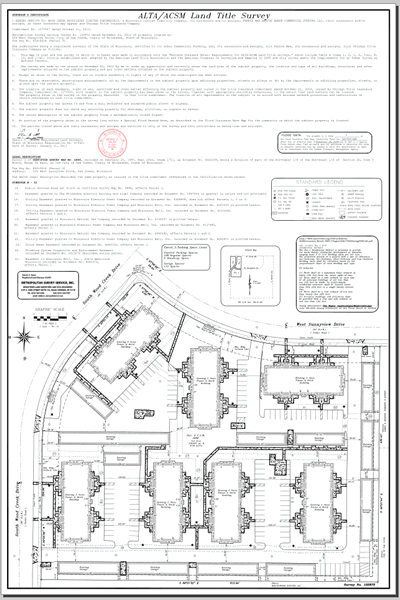 If you are building a new home or commercial building, we will stake out your proposed building with a Lot Survey (this is needed for your building permit application by the community) Also required may be a Footing Certification, Basement Re-Certification and Grade Recertification.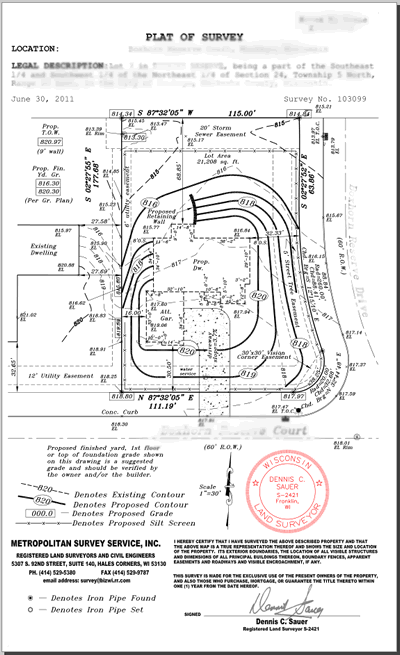 Also known as a CSM – Is prepared when an owner would like to divide or combine parcels. A Land division can have up to 4 Parcels.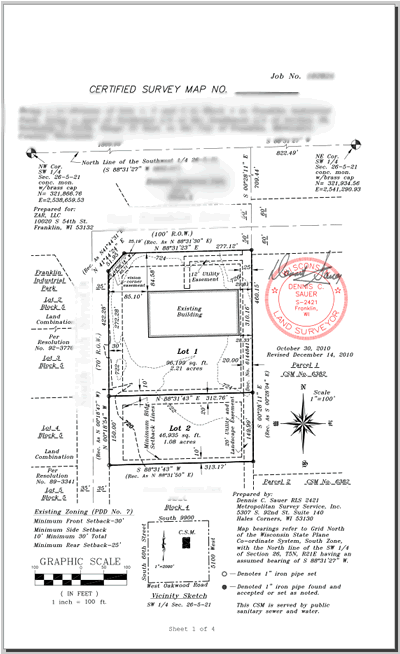 We are professionals in the complete process of, platting and planning of residential subdivisions and condominium plats.